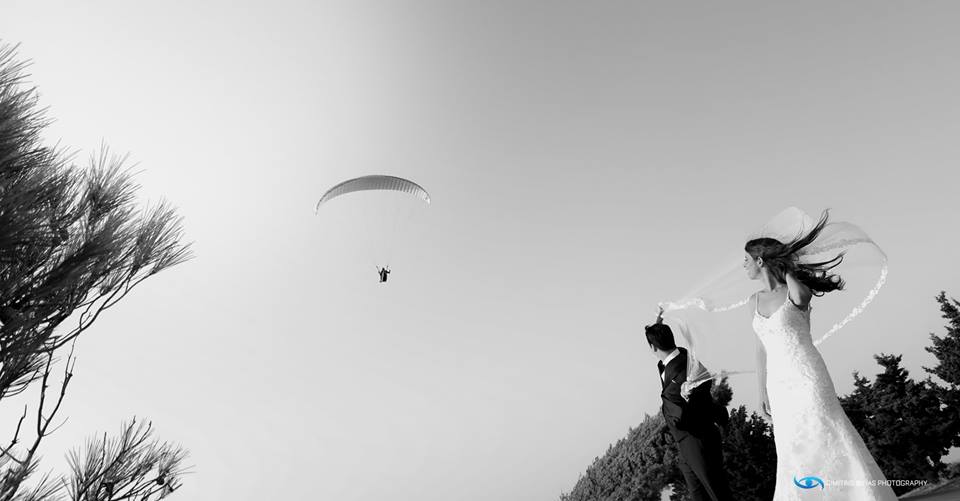 They met at an event in New Jersey and since then they are together and in love! When they decided to get married Eleni and Ivan choose to have a destination wedding in Rhodes Island in Greece, as Rhodes is Eleni's parentage. Their friends excited with this idea, so closest friends and relatives traveled to Rhodes for their wedding. It was a destination wedding who has all the greek wedding traditions combined the american style!
The celebrations of the wedding starts with a private all day cruise to the most wonderful beaches in Rhodes, Antony Quin, Tsampika beach, Kallithea beach and Lindos!
The wedding reception takes place at the magnificence venue of Kalithea Springs. The rotunda of Kalithea monument was decorated in glamorous style with deep blue colors, flowers and candles. Their first dance was a very romantic and amazing moment of the wedding, that make us feel so happy and emotional touched!