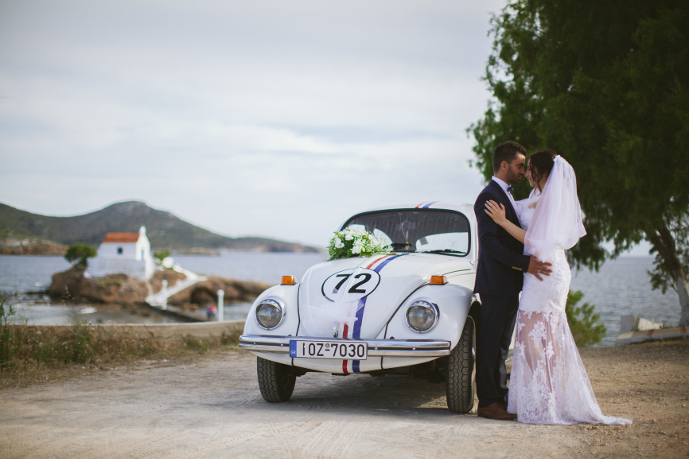 In a simple island setting Regina and Merkourios chose to celebrate the best day of their life! Despite the fact that the wedding took place in Leros Island, Greece, the bride wanted to keep Cypriot traditions. So she incorporated traditional wedding elements and music at the hotel where the guests from Cyprus were. However, the couple wanted to inform Cypriot guests about wedding traditions in the Island of Leros. The couple prepared custom booklets, placed in guests' rooms, explaining the basics about a typical wedding in Leros.
The wedding ceremony took place at probably the most romantic chapel of Dodecanese, the chapel of St. Isidoros, Leros. This small romantic chapel is located in a small Island which is connected with Leros with a long aisle literally built in the sea. After the ceremony, a wedding party followed at the restaurant El Greco where guests, accompanied by music of a Dj, celebrated with pop and traditional music. However, the best part of the party was the moment when the 4 maids of honor and the 4 best men danced on the pier of the port the famous Macarena dance, instead of the classic slow dance! In what regards dancing, the couple offered "dancing shoes", comfortable flip flops, to ensure that guests can dance on the beach. Also, for the light summer breeze, the couple offered fichus!
By choosing Leros Island as their wedding destination, Merkourios and Regina achieved to make their wedding an unforgettable experience. They offered a chance to their guests to travel to a beautiful small Island of Dodecanese and experience the truly authentic Island scenery.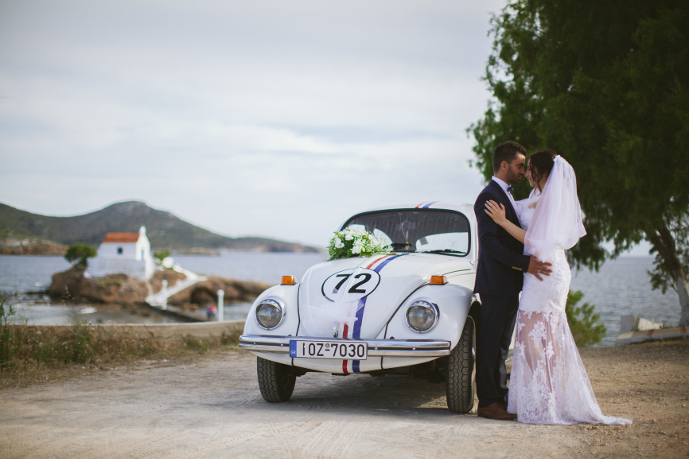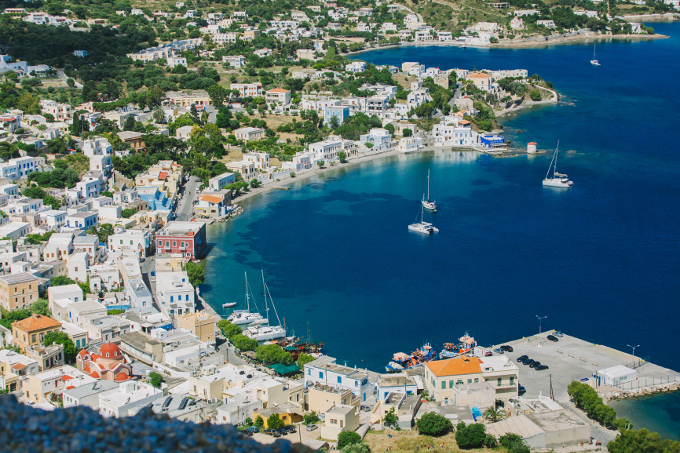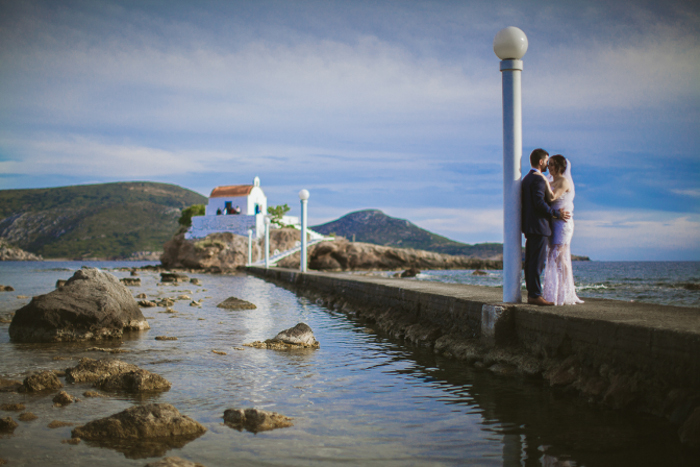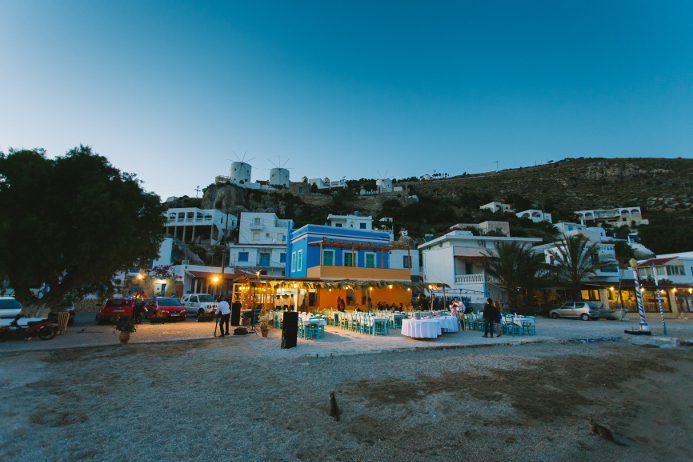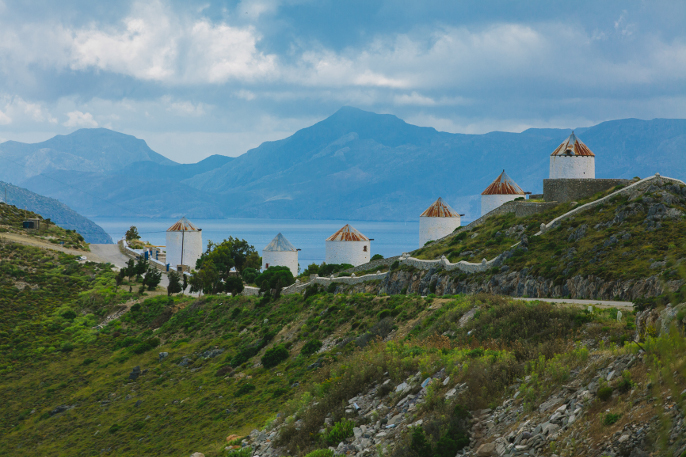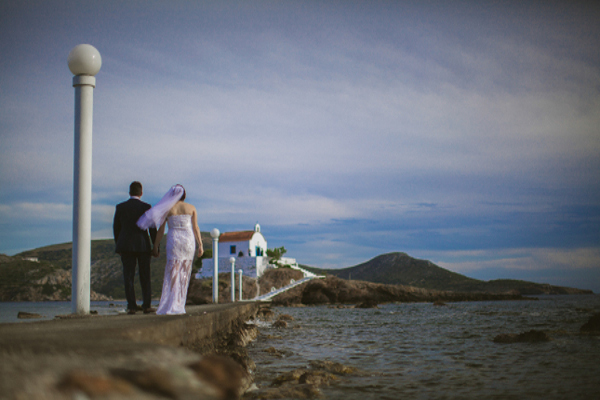 *Photos by Studio Karamanos